Positive Real Interest Rates for The First Time since 2009: What Are the Implications?
October 27 2015
During many seminars, I point investors to the fact that real interest rates are the main driver behind the gold price. A real interest rate is the interest rate corrected for inflation. It shouldn't come as a surprise that gold performs well when interest rates lag behind the rate of inflation. What will happen to the gold price now?
My vision for the long-run is clear: the high (and growing) sovereign debts in the West are a major problem. As soon as interest rates rise, these debts prove unsustainable. Even a small increase in the interest rates may trigger enormous financial problems.
In the short-term, this view is much more nuanced. Currently, we are dealing with a number of factors:
A nearing recession
A strengthening dollar (or even a dollar bubble?)
Low inflation (or at least, lower than the inflation targets set by the central banks)
A rate hike by the Federal Reserve (sooner or later)
An extreme overvaluation of almost all asset classes
Declining commodity prices
And..
Positive real interest rates for the first time since 2009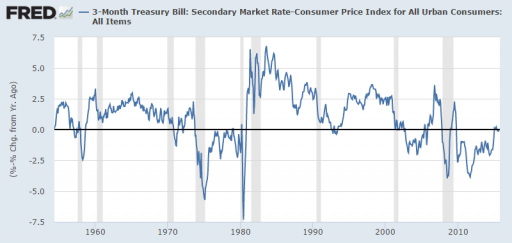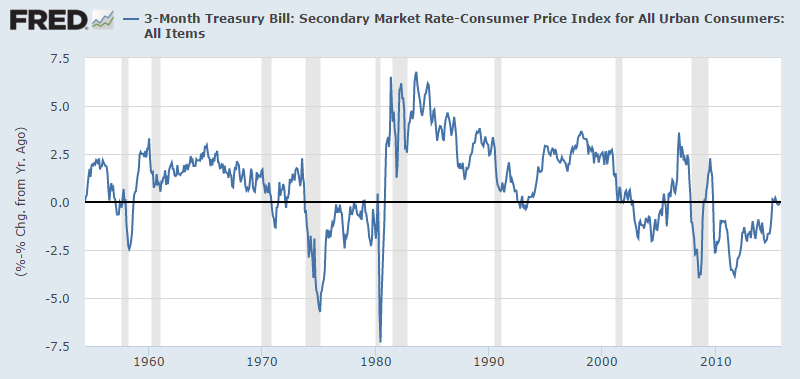 There is good reason to assume that the gold price will remain under pressure for the coming time, and that the dollar will strengthen even further. Of course, this is some kind of self-fulfilling prophecy. As the dollar strengthens, it becomes cheaper to import goods, and the domestic (U.S.) inflation declines even further. As the inflation rate declines, real interest rates rise. In turn, this leads to a new influx of capital.
Initially, there are some clear losers:
Emerging markets
Foreign currencies (including the euro)
Commodities (in some cases)
Of course, the question remains: to what extent are these developments already priced into commodities and the currencies of emerging markets?
So, where do we go from here?
In order to understand what the gold price is going to do, we must ask ourselves a key question: what will happen to the real interest rates? Will they rise even more, similar to the run-up to the 2008 recession? Or will they turn negative again?