The "China Effect": How the U.S. Trade War with China Will Indirectly Harm the Eurozone
September 6 2018
The Chinese economy sometimes appears as to be an abstract notion far removed from our own personal lives, but the conflict on trade between on the one hand the United States and on the other hand China will also – regardless of the direct trade relations between Europe and the U.S. – harm the euro countries. Wat many people fail to understand, is that supply chains of almost all industries are completely cross border. And that means that when Chinese manufacturers are faced with lower (U.S.) demand for their products, they will – in turn – also buy less from Europe.
In June, the U.S. government announced a long list of import tariffs on Chinese-made products. China countered the Trump administration by also announcing a long list of import tariffs on U.S.-made products (on well over $60 billion of import goods from the U.S.), among which soy beans. China's approach was curious: the Chinese chose to only impose tariffs on products that originated from pro-Trump and pro-Republican states, because midterm elections are quickly approaching in the U.S. This way, the Chinese attempt to harm exclusively the Republican-minded states, so people living in those states might reconsider voting for the Republican party.
Trump, then, threatened to impose import tariffs on allChinese goods. While things have not come that far, it is clear that Trump is planning on imposing additional import taxes on another $200 billion dollar of Chinese import products, with tariffs ranging between 10 and 25 percent, possibly as soon as next week.
In the below chart, we can observe that China imports a staggering €200 billion euro (over $230 billion U.S. dollars) from Europe. Approximately 10% of all European exports end up going to China. On a quick side note: Germany (and to a lesser extent, the Netherlands) is one of the leading export countries to China.
They will, therefore, be harmed most (indirectly) by Trump's trade war with China.
Let's say you have $250 billion dollars' worth of import products from China that are exposed to Trump's whims: he decides to impose a 25% import tax on this $250 billion worth of imports. That is a tax that amounts to more than $60 billion. It could even become worse, as Chinese products are priced out of the market. As a consequence, sales of Chinese imports might dry up completely with unrepairable damage for the Chinese economy as a result of the tariffs.
Now, it is very well possible that a large fraction of this $60 billion will not be spent on European imports. Hence, some kind of snowball effect. Every additional import tariff by the United States on Chinese imports will only lead to lower demand from China for European products.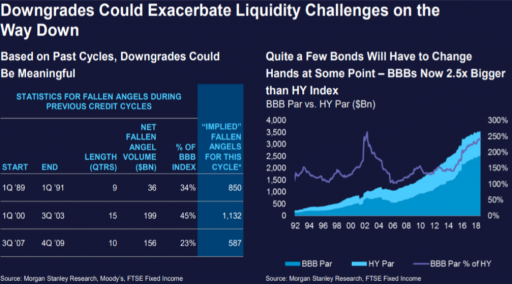 Trump has shown to care very little about Europe. If the trade war waged by the United States further escalates, then we could be looking back a year from now on the current, volatile period as the beginning of an economic downturn. Bit by bit, we are repeating the 1930s, when global trade came almost to a grinding halt: after a series of import tariffs back and forth only a fraction remained of the earlier flourishing international trade.
A quick solution to this lingering conflict between the United States and China seems to be a sheer impossibility. Thus, cling onto your gold, dear investor, even if we could easily fall back to below $1200 per troy ounce in the short run.